Reading:
I'm Not Her
The main character sure is whiny, and I'm still waiting for her sister to die (I thought this book was going to focus on the aftermath, not the cancer itself), but I'm a sucker for contemporaries. I needed something else to focus on while reading...
WINTER!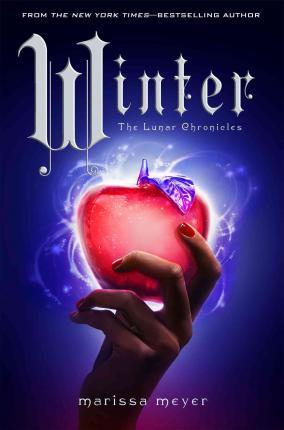 For some reason fantasy novels make me anxious (the stakes are so much higher!) so I'm taking this slowly. But it's so, so good. I love being back with my favorite characters after a long break.
I had to go to Goodreads to get the links to the books...when I typed in "goo" google came up first. :( Goodreads used to. It shall again!
Watching:
The Clone Wars TV show. We're on the last season which is half as long as the other five. :P Also, Ahsoka is fab. I'm so glad she's in the Rebels show, even though the way she envisioned herself is kinda different from how she actually looks when she's older.
Sitting at: community college, waiting for my sister to get out of her class. This semester I'm taking college math and government. Not bad.
Drinking/eating: cherry lemonade from Wendy's. They have the coolest drink machine.
Wearing: a pretty put-together outfit! Purple shirt, favorite jeans, black jacket earrings my friend made, and a super cool owl necklace.
Writing: the conclusion to this post.
Dang, I'm witty.