I wrote this several days and blog tours after reading the book, so it's definitely not my best review. :P Sorry about that!
Life Unaware
by
Cole Gibsen
My rating:
4 of 5 stars
Dang, I love this book.
Thank you, Netgalley and Entangled Publishing, for this free book to review!
Regan Flay has been talking about you.





Regan Flay is on the cusp of achieving her control-freak mother's "plan" for high school success―cheerleading, student council, the Honor Society—until her life gets turned horribly, horribly upside down. Every mean text. Every cruel email. Every lie, manipulation, and insult she's ever said have been printed out and taped to all the lockers in school.





Now Regan has gone from popular princess to total pariah.





The only person who even speaks to her is her former best friend's hot but socially miscreant brother, Nolan Letner. Nolan thinks he knows what Regan's going through, but what nobody knows is that Regan isn't really Little Miss Perfect. In fact, she's barely holding it together under her mom's pressure. But the consequences of Regan's fall from grace are only just beginning. Once the chain reaction starts, no one will remain untouched...





Especially Regan Flay.
I just can't get over how
real
this is. Maybe the ending ties everything up in a bow, but leading up to that? Not so much. A lot of things were sickening. Thankfully, Regan did have a few bright spots in her life, such as Nolan Letner. This is one of the few times it actually made sense for them to hate each other, then fall in love. Usually that drives me crazy, but not in this case. Regan held out long enough for it to be realistic.
Regan herself is awesome. I can't stand it when people give bullies one dimension--no, they're people too, and they're acting out for a reason. That doesn't make it okay, but that doesn't mean you should bully the bullies. Regan (and her "friends") are all so much more than that, even if they made, well, crappy choices.
It's also an eye opener for what it must be like to be the child of a politician. Regan's mom is always worried about everyone's teeth and weight, which is the start of Regan's anxiety. I say "start" because there's always tons of factors, but those were the main ones.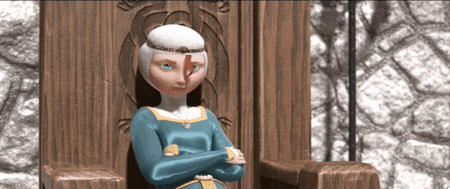 My one quibble with the book is that in the end, Regan's anxiety is completely healed and she stops taking her pills. Just because things are looking up doesn't mean her anxiety would just suddenly go away.
Would I read more by Cole Gibsen? Absolutely. I want more of her relatable characters!
View all my reviews
Grading:
Sexual Content: A?
Language: B or C
Other notes: homosexual characters. While Regan says some things to them I don't agree with,
no one
deserves to be bullied for who they are, and I'm glad she came to that conclusion.