This Side of Home
by
Renée Watson
My rating:
4 of 5 stars
I can't believe I put this book off for as long as I did. I wanted to read books with characters that seemed a little more relatable to me (if there's one race that isn't in my blood, it's African), but I was totally missing out on an awesome story.
Thank you, Netgalley and Bloomsbury USA Children's Books, for this free book to review!
Identical twins Nikki and Maya have been on the same page for everything—friends, school, boys and starting off their adult lives at a historically African-American college. But as their neighborhood goes from rough-and-tumble to up-and-coming, suddenly filled with pretty coffee shops and boutiques, Nikki is thrilled while Maya feels like their home is slipping away. Suddenly, the sisters who had always shared everything must confront their dissenting feelings on the importance of their ethnic and cultural identities and, in the process, learn to separate themselves from the long shadow of their identity as twins.
Frankly, I kinda agreed with Principal Green sometimes (but not all the times, of course). He got rid of Black History Month in favor of a diversity month. Now, I seriously don't think that would have worked AT ALL, but he had a point. There's a black history month, sure, but what about Asian? What about European? What about Middle Eastern? I don't get any of those things! If there are months for me, no one knows about them. Everyone gives African Americans a month, but not anyone else.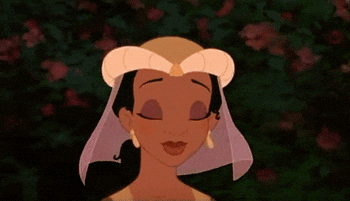 I get nothing.
Maya herself was pretty awesome though. Since I'm thinking of colleges too, I liked to see how she worked through those waters. She planned her entire life with her twin and best friend, but then they grew out of those ideas. Her plans even included dating a certain person, so they could be a happy group of six. I was definitely surprised at how easily (Spoiler alert)
her boyfriend gave her up. He was like, "Yep, whatevs."
Then there was her insta love with someone else, but he was a totally cutie, so...yeah. I loved him too. At times though, Maya herself was pretty racist. I was hoping this would be addressed, but it was only glazed over.
The changes between scenes and months totally through me off. A conversation would end abruptly and then suddenly weeks have passed. Maybe that was just my kindle copy though.
Would I read other books by Renée Watson?
This Side of Home
is her first YA novel, but if she does more, I would totally grab at a change to come back to her style of writing.
View all my reviews
Grading:
Language: one student says the N word, but that's it
Violence: A or B