Crown of Midnight
by
Sarah J. Maas
My rating:
5 of 5 stars
I don't know when I'll pick up the next book,
Heir of Fire
; I just know I definitely will.
From the throne of glass rules a king with a fist of iron and a soul as black as pitch. Assassin Celaena Sardothien won a brutal contest to become his Champion. Yet Celaena is far from loyal to the crown. She hides her secret vigilantly; she knows that the man she serves is bent on evil.





Keeping up the deadly charade becomes increasingly difficult when Celaena realizes she is not the only one seeking justice. As she tries to untangle the mysteries buried deep within the glass castle, her closest relationships suffer. It seems no one is above questioning her allegiances—not the Crown Prince Dorian; not Chaol, the Captain of the Guard; not even her best friend, Nehemia, a foreign princess with a rebel heart.





Then one terrible night, the secrets they have all been keeping lead to an unspeakable tragedy. As Celaena's world shatters, she will be forced to give up the very thing most precious to her and decide once and for all where her true loyalties lie...and whom she is ultimately willing to fight for.
It took me a MONTH to read this, but it was worth it. The thing about fantasy is that you have to be in the right
mood
for it, and you have to be alert so you can learn the secrets and world building. It's exhausting, I tell you! But Sarah J. Maas is spectacular at weaving beautiful stories, and I'm glad I stuck through with this one. I nearly returned it to the library at the half way point.
Just...wow. I was crying. I was laughing. I was frozen. I was in love. I was betrayed. I'm so glad the next book is out already, because I don't know how I would last if it weren't. But after reading that one, I'll have to wait for the fourth one, and I have a feeling my soul will be shattered. One of the creepiest parts in the book is how the king is never directly named. Always referring to him as "the king" or "the savage" or "Dorian's father" certainly created an aura of mystery around him.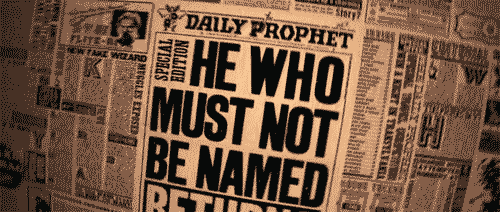 I had a few inklings as to who Celaena really is, and it turned out I was right. But simply getting confirmation was enough from me, even if it wasn't a shocking surprise. THIS CHANGES EVERYTHING! Oh gosh. Poor Erilea; that continent has been through a ton, but it's about to go through a heck of a lot more.
Poor Chaol as well. They were happy for a brief while, and then...ugh. I totally sympathize with both him AND Celaena. I mean, I probably would have reacted just as they did if I were in their situation. And I sure hope I won't be.
I did have one problem with this book though, and it's about the main death: everyone immediately dismisses the king as the perpetrator. Just because he didn't kill this person himself doesn't mean he couldn't have authorized it! Celaena turns out to be right, but I felt like they whittled down the suspect list way to quickly.
I will read absolutely anything by Sarah Maas, even if it takes me forever.
View all my reviews
Grading:
Adult content: C. It's there, but not graphic.
Violence: B or C
Language; B