Guess what? I'm having not one, but TWO giveaways! They should arrive in time for Christmas. You can keep them as a treat to yourself or give them to a fellow bookworm.
Giveaway #1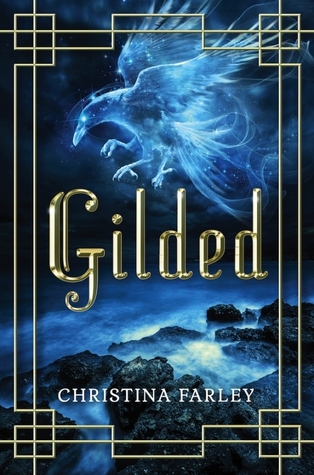 Gilded
Sixteen-year-old Jae Hwa Lee is a Korean-American girl with a black belt, a deadly proclivity with steel-tipped arrows, and a chip on her shoulder the size of Korea itself. When her widowed dad uproots her to Seoul from her home in L.A., Jae thinks her biggest challenges will be fitting in to a new school and dealing with her dismissive Korean grandfather. Then she discovers that a Korean demi-god, Haemosu, has been stealing the soul of the oldest daughter of each generation in her family for centuries. And she's next.
But that's not Jae's only problem.
There's also Marc. Irresistible and charming, Marc threatens to break the barriers around Jae's heart. As the two grow closer, Jae must decide if she can trust him. But Marc has a secret of his own—one that could help Jae overturn the curse on her family for good. It turns out that Jae's been wrong about a lot of things: her grandfather is her greatest ally, even the tough girl can fall in love, and Korea might just be the home she's always been looking for.
It's like Percy Jackson, but with Korean demigods and for a slightly older audience. You can read my review of it
here
. This one is never used; I read
Gilded
on my kindle, then won a giveaway of a print copy. It just sat on my shelf though, so now I'm giving it away.
Giveaway #2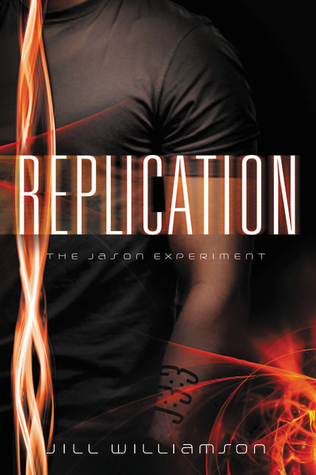 Replication
What if everything you knew was a lie? Martyr---otherwise known as Jason 3:3---is one of hundreds of clones kept in a remote facility called Jason Farms. Told that he has been created to save humanity, Martyr has just one wish before he is scheduled to 'expire' in less than a month. To see the sky.
Abby Goyer may have just moved to Alaska, but she has a feeling something strange is going on at the farm where her father works. But even this smart, confident girl could never have imagined what lies beneath a simple barn. Or what would happen when a mysterious boy shows up at her door, asking about the stars.
As the reality of the Jason Experiment comes to light, Martyr is caught between two futures---the one for which he was produced and the one Abby believes God created him to have. Time is running out, and Martyr must decide if a life with Abby is worth leaving everything he's ever known.
Yes, I am giving away a Jill Williamson novel! I have another copy I like better. You can read my review of it
here
. This book is lightly used, but I took good care of it. It's still in perfect condition.
Rules:
1. You can enter both giveaways, but you can only win one book.
2. USA only
3. You must have fun

May the odds be ever in your favor!
a Rafflecopter giveaway
a Rafflecopter giveaway