The Orphan of Torundi
by
J.L. McCreedy
My rating:
1 of 5 stars
DNF at 57%.
Thanks anyway, Netgally and Penelope Pipp Publishing.
To find the truth, she must first uncover the lie ….





Orphaned as an infant, Sam is raised by a pharmaceutical research mission in the rain forests of Torundi. She wields a mean machete, makes soap from candlenuts and is a fairly astute amateur entomologist. You know, the normal stuff. But a month before her seventeenth birthday, she is exiled to an American boarding school in Malaysia.





Armed with little more than her unusual upbringing and church-lady clothes, Sam must contend with her new existence as the world's most socially unprepared high school senior. Well that's just fine. Because she is determined to solve the mystery behind her banishment and return home tout de suite.





But when she discovers the unthinkable – that her banishment is tied to an enigmatic corporation with illicit designs on Torundi – she realizes the real mystery she must uncover is ... why? Soon, Sam is caught in a whirlwind of intrigue, danger and greed. As she chases this thread of truth to its end, she unravels a plot that threatens her beloved Torundi, her trust in the boy she has grown to love and her own existence.
When I saw this book on Netgalley, I was so excited that I immediately requested it and got approved. Because I was reading other books at the time, however, this was put off to the side. When I was ready to read it though, I discovered it had been archived! I had been so excited for this, but I knew eventually, I would forget all about it. This could have been the greatest book ever, but I'd missed my chance. I was seriously disappointed.
Then it came on Netgalley again. I was thrilled at the second chance, requested it again, got approved, and downloaded it to my kindle right away.
Then I read it.
And regretted it.
Seriously. I had such high expectations: a girl from some unknown country is suddenly uprooted and put in modern society? How cool is that? It turns out, however, that Sam has no personality. She adjusts perfectly, loving the food, mentioning the temperature difference only once, and understanding all of her schoolwork with ease.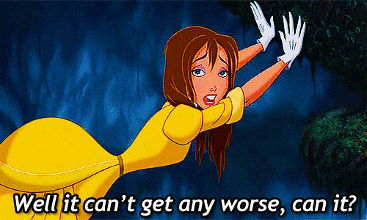 Unfortunately, it can.
My second problem was Jones. He was SO CREEPY, and yet Sam adored him. Um, this guy has a dubious past, is your teacher (illegally, by the way), but conveniently only nineteen, so he can still be the love interest. How awkward is that?
I stopped reading when they kissed.
Then there's the writing. It was beautiful at times, yes, but so forced. A girl who grew up in the forests of Torundi could certainly have beautiful quotes, but they would be subtle, not poetry.
While I have no desire to finish this book, maybe you would like it. It does have an interesting premise, even though it wasn't for me.
View all my reviews
Grading (up to where I stopped reading):
Violence: A
Adult Content: A
Language: My mind fails me right now, but I think A.
In other news, don't forget to enter my giveaways for Replication and Gilded!