Rite of Rejection
by
Sarah Negovetich
My rating:
4 of 5 stars
Not only is this good "for a self published novel", it's just plain
good
.
Thank you, Netgalley and Sarah Negovetich, for this free book to review!
"Before you stands the future."





Straight-laced, sixteen-year-old Rebecca can't wait for her Acceptance. A fancy ball, eligible bachelors, and her debut as an official member of society. Instead, the Machine rejects Rebecca. Labeled as a future criminal, she's shipped off to a life sentence in a lawless penal colony.





A life behind barbed-wire fences with the world's most dangerous people terrifies Rebecca. She reluctantly joins a band of misfit teens in a risky escape plan, complete with an accidental fiancé she's almost certain she can learn to love.





But freedom comes with a price. To escape a doomed future and prove her innocence, Rebecca must embrace the criminal within.
Seriously. If I had known this was self published when I saw it on Netgalley, I probably wouldn't have requested it. I've been burned too often to be comfortable in that area. I am so glad I got this though.
Rite of Rejection
was so well written, I highlighted a few quotes on my kindle.
I never really understood why the machine Rejected Rebecca (because she was good in English?), but I really liked her. She was so naive, even to the point of defending the cardinal after she got in the PIT, and kept thinking, "What would a lady do in this situation?" Then she turned into a determined criminal who wanted to take a stand. Fabulousness.
And then there's the guys. Daniel was friendly and adorable, but their crush felt way too rushed at first.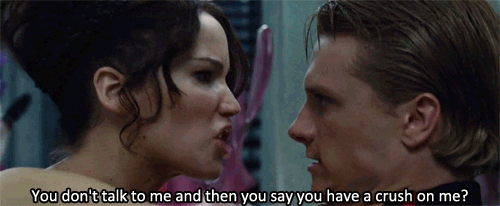 I was pretty impressed with Eric, through and through. He must have been just as confused by everything as Rebecca was, considering they were both Rejected in the same day.
My main problem is with the ending. It was abrupt to the point where it felt like the final paragraph wasn't even finished. Also, their country was so evolved, while still looking just like America, I wanted more of their history! After Rebecca was thrown into the PIT, I didn't get much.
Would I read other books by Sarah Negovetich? Absolutely! Check out her author bio and blog; she's hilarious.
View all my reviews
Grading:
Adult content: B
Language: A?
Violence: A? B? It's a dystopian. They're generally violent.