Isabella's Libretto
by
Kimberly Cross Teter
My rating:
4 of 5 stars
I still have no idea what an oboe is.
Thank you, Kimberly Cross Teter, for this free book to review! Gotta love Goodreads' giveaways.
Isabella's Libretto is the tale of one orphan seeking her dream in Venice, Italy, in 1715—a time when music permeated the canals and lanes of the floating city. Abandoned as a baby at the Ospedale della Pietà, Isabella dal Cello has spent her entire life wondering why her mother deserted her. Now she is an ambitious teen who has worked hard to earn a place playing her cello in the orphanage's prestigious orchestra. This remarkable ensemble of girls is directed by none other than Don Antonio Vivaldi, the colorful and complex maestro, destined to be remembered as a great composer, conductor, and violinist. Don Vivaldi recognizes Isabella as a kindred spirit and nurtures her talent. One night, however, Isabella defies the rules of the Ospedale and sneaks out with her best friend. The unusual punishment devised for Isabella changes her life in a most unexpected way, testing her devotion to her musical goals—and her friends. Can Isabella satisfy an impossible choice that is put before her? Challenged by loss and betrayal, she will have to call on her pluck and perseverance if she has any chance of claiming her dream before it slips away.
So, I just looked up what oboes. For other uninstrumentality inclined people, it's like an advanced recorder, and what Isabella's best friend played. I was pretty confused about that; my mistake. ;)
Isabella is a great character. On one hand, she's selfish and rash, as is seen by the way she treats most people. On the other hand, you can really see her passion for music and how that's basically the only thing that keeps her going, aside from her friends. And if she can't reply on them, what else does she have besides her cello?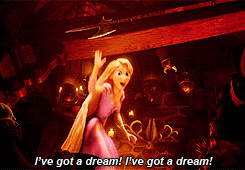 The pacing of the novel was off, however. It's mainly about Isabella's day to day life, which might appeal to some people. I'm just not one of them. Isabella suddenly had a lot of friend drama, and then it was over. The writing needed a little more development as well; it's still feels like it's in the beginning stages.
I really love seeing music in writing though, despite the fact that I don't play anything.
Isabella's Libretto
makes me want to play an oboe (or a recorder), and I definitely recommend it to middle school girls who play instruments, even if this overall was not for me.
View all my reviews
Grading:
Violence: B. The girls are nearly attacked in a flashback about the fireworks.
Adult Content: See above. Still A, though.
Language: A