Storm Siren
by
Mary Weber
My rating:
4 of 5 stars
COVER LOVE. Also, it has the coolest book trailer:
https://www.youtube.com/watch?v=k79C_...
Thank you, Netgalley and Thomas Nelson, for this free book to review!
"I raise my chin as the buyers stare. Yes. Look. You don't want me. Because, eventually, accidentally, I will destroy you."



In a world at war, a slave girl's lethal curse could become one kingdom's weapon of salvation. If the curse—and the girl—can be controlled.





As a slave in the war-weary kingdom of Faelen, seventeen-year-old Nym isn't merely devoid of rights, her Elemental kind are only born male and always killed at birth — meaning, she shouldn't even exist.





Standing on the auction block beneath smoke-drenched mountains, Nym faces her fifteenth sell. But when her hood is removed and her storm-summoning killing curse revealed, Nym is snatched up by a court advisor and given a choice: be trained as the weapon Faelen needs to win the war, or be killed.





Choosing the former, Nym is unleashed into a world of politics, bizarre parties, and rumors of an evil more sinister than she's being prepared to fight . . . not to mention the handsome trainer whose dark secrets lie behind a mysterious ability to calm every lightning strike she summons.





But what if she doesn't want to be the weapon they've all been waiting for?
What I liked:
1. The world building. While some parts were confusing, I enjoyed Faelen overall. The animals were super creative. Flesh eating horses? Very helpful in battle, although we never got to see them do that...probably for the best.
Except a little bit more dangerous.
2. Nym. At the beginning she was merely "sass", but she really grew over the course of the book.
3. The ending. ASDFGHJKL I NEED A SEQUEL. NOW.
What I didn't like:
1. The romances. It felt so forced, as if she sincerely loved Eogan from the start but never bothered to turn off Colin's advances. Understandably, I guess. Colin is a cutie.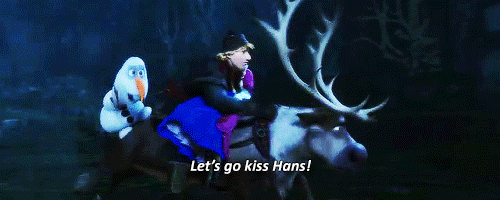 Would I read other books by Mary Weber? YES!!! I need more about Nym RIGHT NOW, but the next book doesn't come out until 2015. Cliff hanger alert!
Grading:
Language: A
Adult content: A
Violence: B?
Notes: Potential trigger for self harm. Nearly every time Nym accidentally killed someone, she'd mark something about them on her skin with a knife.
View all my reviews