Silvern
by
Christina L. Farley
My rating:
4 of 5 stars
I really struggle with the star rating. This is more of a 3.5.
Thank you, NetGalley and Skyscape, for this free book to review!
Jae Hwa Lee is ready to forget about immortals and move on with her life in Seoul. Until the god of darkness, Kud, sends an assassin to kill her. She escapes with the knowledge that Kud is seeking the lost White Tiger Orb, and joins the Guardians of Shinshi to seek out the orb before Kud can find it. But Kud is a stronger and more devious god than Jae ever imagined. Jae is soon painfully reminded that by making an enemy of Kud, she has placed her closest friends in danger, and must decide how much she can bear to sacrifice to defeat one of the most powerful immortals in all of Korea.
What I liked:
1. Jae Hwa, when she wasn't complaining. I get it, Marc feels overprotective and her life seriously sucks. When her whining was at a minimum, then she was a pretty cool character and extremely self-sacrificial.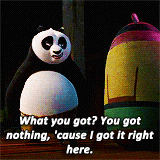 2. Jae Hwa's dad. I've got to admit, he's my favorite. Poor guy; I REALLY HOPE THERE ARE MORE BOOKS IN THE SERIES.
3. When they went to North Korea. I would have liked more details, but I mean, it's North Korea. The ones in there are probably fictional. They could easily be true though, such as hotel rooms being bugged.
What I didn't like:
1. The ending. I love sad endings, but this one had no HOPE. None. If there's going to be other books in the series, than okay. I've asked the author about it, and when she replies, I'll update this review.
EDIT: Yes, there will be a third book! The release date is unknown, but at least there's a sliver of hope here. Yaaaaaaaaaaaaaaay. :)
2. Kang-dae. He is no heartthrob, he is a creepy jerk.
3. Michelle. She's okay, but she's so...flat.
Would I read more books by Christina Farley? Absolutely. I refuse to believe that this is the end. I MUST HAVE MORE.
View all my reviews