Gilded
by
Christina L. Farley
My rating:
4 of 5 stars
Shout-out to Christina Farley, who was kind enough to give me this book to review. Thank you so much!
Sixteen-year-old Jae Hwa Lee is a Korean-American girl with a black belt, a deadly proclivity with steel-tipped arrows, and a chip on her shoulder the size of Korea itself. When her widowed dad uproots her to Seoul from her home in L.A., Jae thinks her biggest challenges will be fitting in to a new school and dealing with her dismissive Korean grandfather. Then she discovers that a Korean demi-god, Haemosu, has been stealing the soul of the oldest daughter of each generation in her family for centuries. And she's next.





But that's not Jae's only problem.





There's also Marc. Irresistible and charming, Marc threatens to break the barriers around Jae's heart. As the two grow closer, Jae must decide if she can trust him. But Marc has a secret of his own—one that could help Jae overturn the curse on her family for good. It turns out that Jae's been wrong about a lot of things: her grandfather is her greatest ally, even the tough girl can fall in love, and Korea might just be the home she's always been looking for.
Gilded
has a Percy Jackson vibe, but for a slightly older audience. So heck yeah, this book is fabulous! I knew utterly nothing about Korean mythology before, and now I can't wait to read the next book so I can get more.
Despite being what you'd call a kick-butt heroine, Jae Hwa is still human. She made a lot of mistakes, but always took responsibility. If something went wrong, it was often because she was trying to make things better.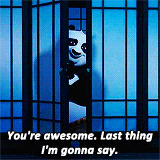 But wait, there's more!
At first Marc felt like the classical YA boyfriend: hot, mysterious, and generally perfect. Over the course of the book, however, he grew on me. It must have been awful for him to watch a demigod lust over Jae Hwa.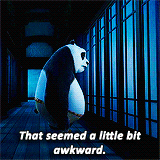 I think I read this in two days. The plot kept me glued. I would totally recommend this to people who liked Percy Jackson.
Grading:
Language: B
Adult Content: A
Violence: Uh...it's hard to grade fantasy because fighting is its ichor. So, B? C?
View all my reviews