Color Song
by
Victoria Strauss
My rating:
4 of 5 stars
Finally, I'm done!
Thank you, Netgalley and Amazon Children's Publishing, for this free book to review!
Artistically brilliant, Giulia is blessed—or cursed—with a spirit's gift: she can hear the mysterious singing of the colors as she creates them in the convent workshop of Maestra Humilità. It's here that Giulia, forced into the convent against her will, has found unexpected happiness and rekindled her passion to become a painter—an impossible dream for any woman in fifteenth-century Italy.





But when a dying Humilità bequeaths Giulia her most prized possession—the secret formula for the luminously beautiful paint called Passion blue—Giulia realizes she's in danger from those who have long coveted the famous color. Faced with the prospect of a life in the convent barred from painting as punishment for keeping Humilità's secret, Giulia is struck by a desperate idea: What if she disguises herself as a boy? Could she make her way to Venice and find work as an artist's apprentice?





Along with the truth of who she is, Giulia carries more dangerous secrets: the exquisite voices of her paint colors and the formula for Humilità's Passion blue. And Venice, she discovers, with its gilded palazzos and masked balls, has secrets of its own. Trapped in her false identity in this dream-like place where reality and reflection are easily confused, and where art and ambition, love and deception hover like dense fog, can Giulia find her way?
What I liked:
1. The beautiful descriptions. While plentiful, they didn't bog the story at all.
2. Giula. Her emotions were woven so well. Everything she felt, I felt too.
3. The quick plot. Yes, it took me two months to read this, but...that's irrelevant, trust me.
4. I didn't read the first book about Giula,
Passion Blue
, but there was enough back story to have everything make perfect sense.
What I didn't like:
1. The reason why it took me so long to finish is because it's vaguely depressing. The ending is slightly hopeful, but leading up to that? Not so much.
2. Giula can
hear
music?! That feels like it should be a big deal, but justice is not done here.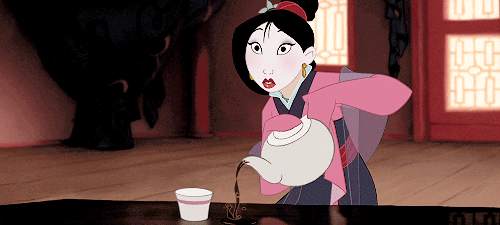 Grading:
Language: B or C
Violence: A
Adult Content: B
Notes: Bernardo's mother is a prostitute.
Color Song
in no way encourages it, but merely shows that when you're faced with difficult situations, you can pull through and come out triumphant.
View all my reviews