Katy
has nominated me for the Liebster Award! Thanks Katy! (She's also having a giveaway on her blog, so be sure to check that out.)
I guest posted at Uniquely You and Forever Changed yesterday! (Same post, posted twice). It's a comparison of Christian novels and what keeps them from getting too preachy.
I'm considering opening an Etsy shop. I'll keep you posted about how well that goes.
I'm currently writing this in a library. I'm the only person on the top floor.... I think I'll push my spinney chair out and twirl. ;)
I THOUGHT Every Breath was about a modern teenage Mycroft Holmes, but it turns out the guy's LAST name is Mycroft. The book is still a play on the Holmes, but I might not finish it. Ugh.
I love purple and green and I'm so glad they pair together.
I spun my chair around just now.
Studio C is an awesome Youtube channel with clean comedians. Love em.
I just got a free print book to review! It's called the Little Book of Book Making. I wish the website I got it from did YA novels.
That's all for today. ;)
1.) Have you ever watched Blimey Cow?
You better believe it!
2.) What made you want to start a blog?
Some of the girls in my older sister's class had them and thus, I wanted one as well.
3.) Use three words to describe yourself.
Old, young, and quick. Some times I don't know if I'm eighteen or eight, and then I remember that I'm neither.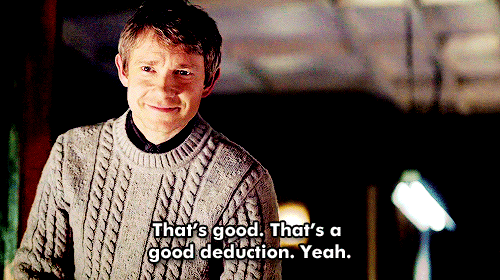 4.) Use a gif to describe yourself
5.) What book character are you most like?
Either
Ellie
from
The Revised Life of Ellie Sweet
or
Fraser
from
I'm Not Your Other Half
. We're all introverts who do well in school.
6.) How do you feel about octopuses?
I like to call them OctoPIE so that they sound more tasty, okay?
I wouldn't eat them either way though.
7.) What is the weirdest food you've ever tasted?
Hm.... I have no idea. I thought walking tacos wouldn't be good but then I had one and loved it (Christie is always making me go on wild adventures).
8.) Frozen or Tangled?
Frozen, because it's so much more relatable--for me, at least.
9.) What do you think of Lady Gaga?
I don't know enough about her, so I don't have an opinion.
10.) Who is your role model?
A lot of people in all sorts of different ways.
11.) What is the first item on your bucket list?
Eat more pizza.
Just kidding, it's getting published. ;)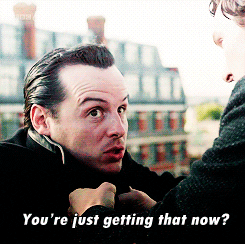 I nominate whoever wants to do this, but specifically
Bernie
and
Sarah,
for having me over to guest post. Thanks girls!
Here are you questions:
What GIF describes you?
Is there anyone in your life that you would blindly follow?
Would you rather live in Antarctica or the Sahara desert?
What song lyric describes your life?
What's the most beautiful verse you've ever heard from a song?
What's the best Christian novel you've ever read?
What made you want to start a blog?
Do you like to use GIFs in your blog posts?
What would your autobiography be called?
I simply cannot think of anymore questions now. Thanks again to Katy for nominating me!