Finding Ruby Starling
by
Karen Rivers
My rating:
4 of 5 stars
Goosebumps, goosebumps everywhere!
Thank you, NetGalley and Scholastic, for this free book to review!
When Ruth Quayle used a special app to search for pictures of herself online, she found dozens of images of "Ruth Quayle" -- and one of "Ruby Starling."





When Ruby Starling gets a message from a Ruth Quayle proclaiming them to be long-lost twin sisters, she doesn't know what to do with it -- until another message arrives the day after, and another one. It could be a crazy stalker ... but she and this Ruth do share a birthday, and a very distinctive ear....





Ruth is an extroverted American girl. Ruby is a shy English one. As they investigate the truth of their birth and the circumstances of their separation, they also share lives full of friends, family, and possible romances -- and they realize they each may be the sister the other never knew she needed.
Wow.... I'm impressed. Karen Rivers turned a cliche into a fun and sometimes chilling read. How could someone keep one twin but abandon the other?
What I liked:
1. The girls' voices. They each has a distinct personality. Ruby is a shy, lonely British girl and Ruth is a loud, excitable (also lonely) American girl who uses a ton of slang. Who actually says "Totes obvi"? For those of you who don't speak twelve year old girl, that means "Totally obvious". Karen Rivers did such a good job with the characters that Ruth turned out to be funny, not obnoxious.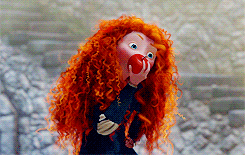 2.
Finding Ruby Starling
is narrated by emails, which I loved. Despite so many correspondents, it managed to flow well.
Things that were meh:
1. As much as I loved the emails, sometimes they were unrealistic. Why would a dad have to email his daughter telling her it's time for dinner? Do they live in a mansion?
2. Ruby's love-life got a little crazy at the end. PICK A GUY, ALREADY. They had the same personalities, as far as I could tell.
3. What's up with Chlophie? Are they--Chloe and Sophie--twins too? Then why was there a birthday party only for Sophie?
No matter, though. The twins's personalities were so thick yet full of fun that I didn't even mind Ruth's ridiculous slang. Would I read other books by Karen Rivers? Absolutely! Writing a story with emails was a brilliant idea.
The Encyclopedia of Me
is written as--you guessed it!--an encyclopedia. I have GOT to get that book.
Grading:
Language: A
Violence: A
Adult Content: A
Notes: The reason Ruth's mom gave her away is quite tragic. More sensitive middle graders might not want to read it. (I'm writing this grade section nearly a month after I read the book though, so my memory is fuzzy.)
View all my reviews