Ambushed: Mini Mission 2.5
by
Jill Williamson
My rating:
4 of 5 stars
Spencer, why are you so dumb?
Ugh.
All Spencer wants in life is an NCAA scholarship to play DI college basketball. He visits universities when he can and works hard at his goal of taking his team to the state basketball championship. When disaster strikes, Spencer's desperation sends him to the one person he was determined to ignore: his father.
Things I liked:
1. Jill Williamson. I want to give this book five stars simply because I like her writing style so much.
2. Grace. I have a feeling she'll be in the future books a lot more, and I'm glad. I wanted to see more of her in this one too though. I find her story a lot more interesting than how Spencer accidentally got intoxicated.
3. The ending. Finally, Spencer is learning.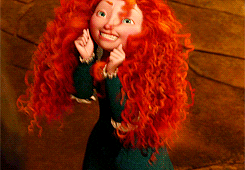 Yes!
Things I disliked:
1. Gabe's man initiation. It did turn out to have a reason later in the book, but I felt like Jill Williamson was trying too hard to make a message about how men should be. Too preachy for my tastes.
2. Spencer is so dumb. He means well, but really? REALLY?! Going to your dad's house when you have reason to believe that he murdered your mom? Then not telling anyone? For being Spencer's bodyguard, Kimbal isn't very good at guarding.
3. I think the problem I had with this book is that it didn't live up to the high expectations
The New Recruit
set for me.
Will I buy
Broken Trust
when it comes out for pre-order? Of course!
Ambushed
probably deserves a three or three and a half stars, although I'm giving it four because I love Jill Williamson's writing so much.
View all my reviews