I haven't read any "light" fiction in a while (meaning I have read nothing but classics and books for school since July, probably), but sometimes easy little fiction is refreshing.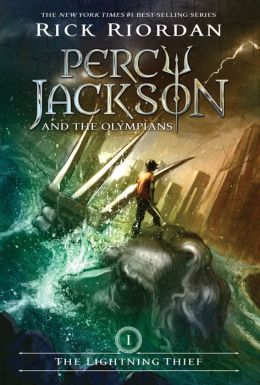 I finished
The Lightning Thief
last night!
I loved it
waaaaaaaaaay
more than I thought I would. I mean, it came from the teen section in my library. But Rick Riordan's writing rocks, and guess what? I like the female AND the main characters. :-o Those are the ones I usually hate. Annabeth and Percy are awesome though. Annabeth's tough, but is a bit insecure. And Percy is adorable.
The four-lined prophecy, though.
I won't say what happened, but I think finishing the third line in the last chapter, and barely going over the fourth one, needs some work.
But if I had to rate this book, it would be four and a half stars. I can't wait to read the next ones. :D